Training with Kate
Here on Teachable, find the option for a 50-min one-on-one training session with Kate Cherichello, Certified Personal Trainer. Talk about your goals, maximize your time, address your questions, discuss a plan to set yourself up for success,
If you are looking for shorter sessions, small group training, or have any other questions, reach out as well. Contact at bottom of page.
**Knowing the value in taking the time to listen and work as a team is something I hold in highest regard. I meet you where you are, and we will make sure that we are working toward your specific goals, taking in to account injuries, taste, and history.
Further, I always strive for us to get to the heart of your HOW and WHY: How your current life looks and feels to you, and Why you want to take the steps to making life-long positive changes.**
~Kate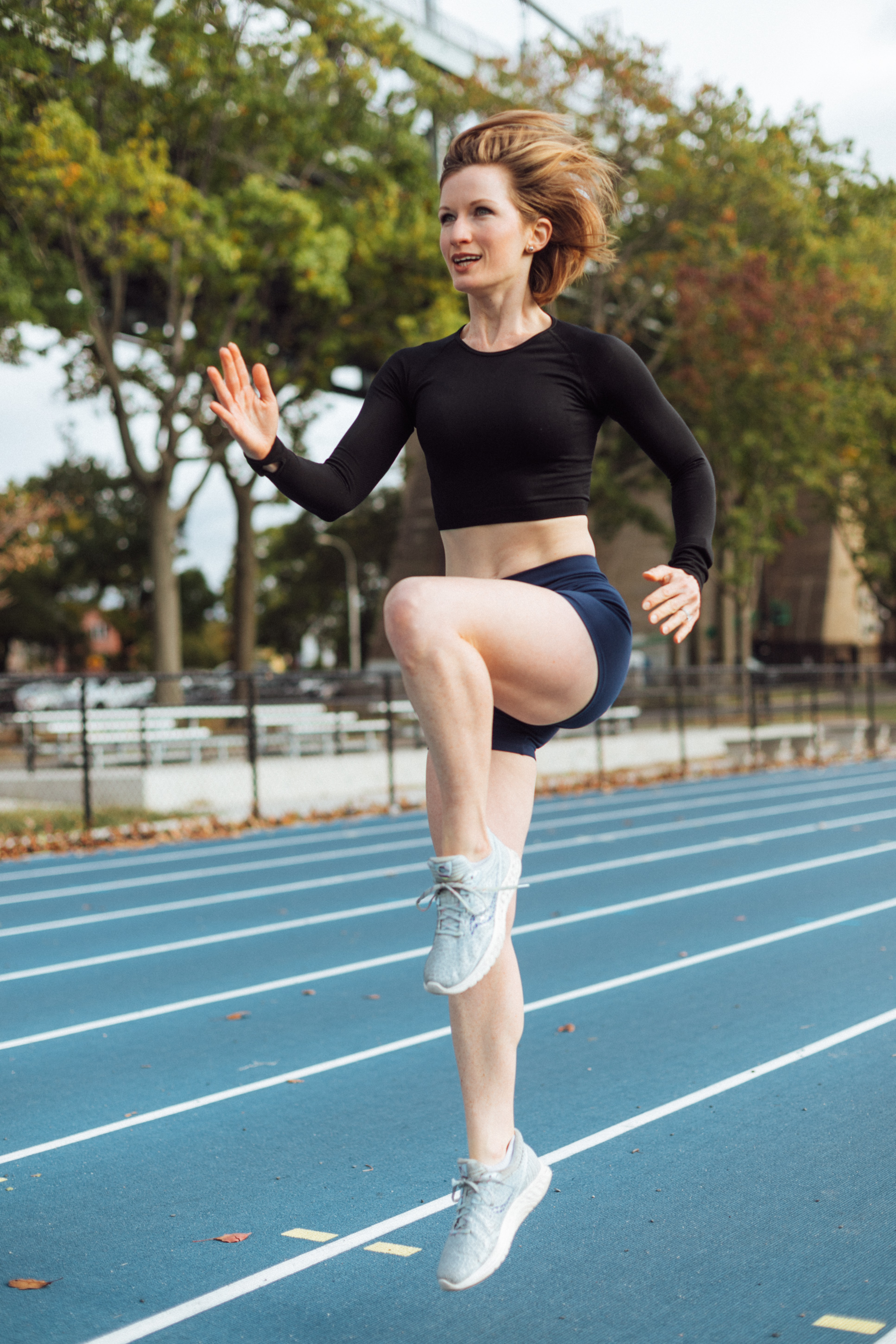 Hey there. I have always lived a life that has involved keeping many balls in the air at once. How have I been successful and still happy and healthy? By finding ways, through trial and error, to make small but significant changes over the years to maximize time, health, and priorities. And I have a passion for helping others be their best selves, with the overarching focus of safety, efficiency, and effectiveness.
I have over a decade of experience working with Manhattan's top execs, media moguls, and celebrities. From people who have never worked out to former college athletes, my clientele has run the gamut--and I love all of the varied backgrounds and personalities with whom I have been lucky enough to interact.
Let's talk if:
-You don't have time to try to figure out the entire health and wellness topic on your own
-You are feeling overwhelmed with how to incorporate fitness into your already busy life
-You want to start but don't know where to begin
-You are tired of one-size-fits-all approaches
-You want a trainer focused on YOU rather than an entire class or a camera
-You don't have the time or patience for a crowded gym
-Each of your days is different, and you know a personalized plan is the only way you will stick with your goals long-term
Reviews here.
You have a lot going on. Without your health, though, you can only keep going for so much longer. Be your strongest, healthiest self while juggling your career and life. You can do it. I have faith in you.
From The Resume:
Certifications:
ACSM Group Fitness Instructor
ACE Personal Trainer
Pre/Post Natal
Balanced Body Pilates
TRX
Spinning
CPR/AED
ACE Orthopedic Exercise Specialty Certification
ACE Fitness Nutrition Specialty Certification
Selected features:
-Group health coaching series and master classes for USO Japan, Korea, Guam, & more
-Classes at Alvin Ailey, Fortune 500 companies, National Institute for Fitness & Sport, Steps on Broadway, Butler University, Lehigh University, and major media companies
​-Workshops in NYC's top law firms
-Featured in Town & Country, Bustle, Carbon Health, and The Luxury of Self Care
-Choreographed MAC Sales Opener for Hearst Corp.
-Dance fitness for the National Girl Scouts Convention
-Led warm-up for Making Strides Against Breast Cancer NYC in Central Park
-High school and college workshops in fitness and dance
Your intake form has been submitted. Check your email for a copy of your responses. If you're accepted, you'll receive an email with a link to checkout.